If you're thinking about moving to New York City, you probably have already done the math. Manhattan is by no means cheap. If you are moving from out-of-state, then you'll have to spend even more because of all the additional costs involved. The good news is that you can always prepare yourself. Here's what you need to know about Manhattan moving expenses, so you don't accidentally break your wallet!
How Much Does It Cost to Move to Manhattan?
Living in NYC has always been a dream for many. But, if you're given an opportunity to live in Manhattan with your family, bear in mind that it comes at a high price.
Many factors will determine the cost of your move. That said, after gathering all the data from different mover websites, the average costs ultimately come down to $800 for local moves and $1700+ for interstate relocation. Here's more about each method of moving:
Local moves: Manhattan moving companies typically charge an hourly rate for local moves within the NYC metro area (usually a 50-mile radius of the city). This hourly rate can range between $99-$199 per hour, and most companies have a 2-3 hour minimum. They may also assess additional fees for stairs and other complicating factors.
Long-distance moves: Most movers in Manhattan provide flat rates for long-distance and interstate moves. For example, if you're moving from New York to Miami, it wouldn't make sense to charge for your move by the hour. Instead, the company will factor in the amount of stuff you have (by weight or volume) and the distance involved to calculate a flat rate for the move. Based on industry data, the average interstate move is about $4000, however, it could cost more or less depending on how big your household is and where you're moving.
Alright. Now that you know the prices, it's time to learn what determines these numbers.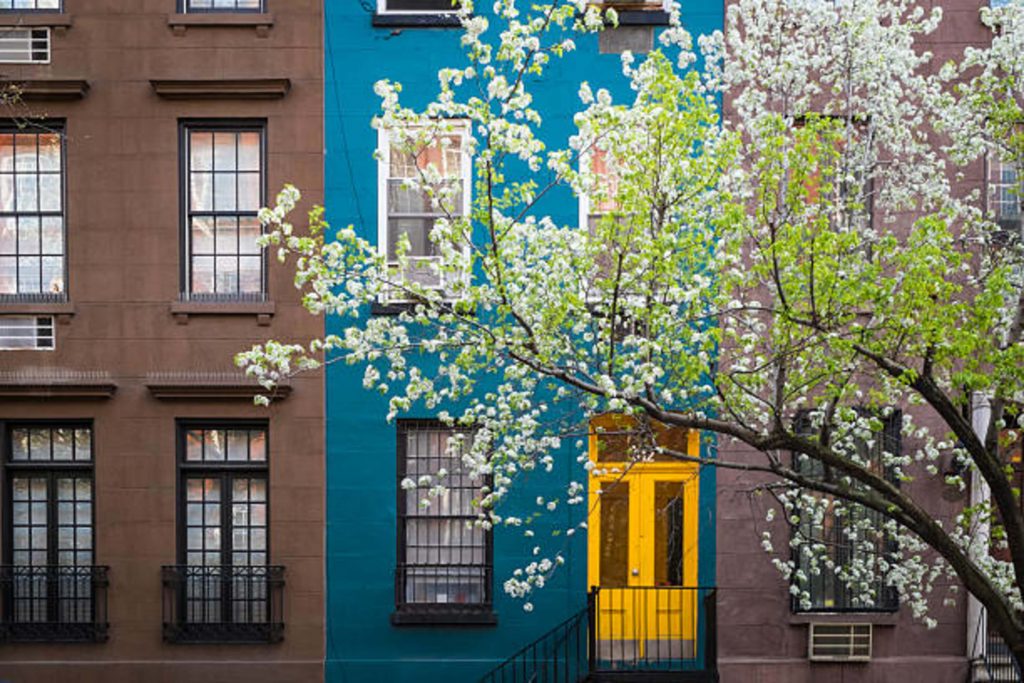 Factors That Affect Moving Costs
Moving can cost a fortune if you're not careful. So if you plan to relocate soon, it is crucial to know the factors that will affect your move.
First off, distance plays a major role in the overall cost. Naturally, the farther away you live from NYC, the more expensive it'll be to move your household. Whether you're hiring movers or switching on your own, you'll have to cross state lines and pay fees.
In addition to distance, here are factors you should consider:
Weight and size of your inventory
Hiring a moving company
Time of the year
Additional services
Gas, toll fees, and other transportation expenses
Accommodation costs
Weight and Size of Your Inventory
How much stuff you bring along significantly impacts your transportation expenses. Plus, the bigger or heavier the items, the higher the costs will be.
For example, a studio apartment should only require about $400-$600, whereas a two-bedroom house could easily go over $1000. More importantly, any furniture that can't fit in moving trucks needs special attention and more manpower. This means you'll have to pay extra!
Knowing this, make sure to declutter and downsize and only move the things that really matter. Sell the rest or give them away to charity.
Hiring a Moving Company
Hiring movers means a higher budget to cover their professional service fees. However, there are plenty of ways to obtain a quality experience with affordable Manhattan moving company prices. Besides, you'll also want to enlist movers as relocating to a congested city like Manhattan can be complicated.
That said, some companies charge by the hour or a flat rate or a per pound rate. Do your research and compare quotes from multiple companies. Remember, there's a difference between cheap and affordable.
The cheapest offer may not be best since they might employ inexperienced personnel who are more likely to break your things or cause accidents during transit. Find an affordable company with a proven track record backed by good reviews, certifications, and licenses.
Additional Services
Nothing is ever free in this world. Take note that you'll have to pay your movers extra for the services you need them to provide. For example, if you have a lot of heavy furniture or live on the 20th floor with no access to an elevator, then the movers will charge more for their labor. Other additional services they can cater to include white-glove services, piano moving, last-minute relocation, and furniture assembly.
Time of The Year
Seasons have a huge impact on the moving business. Summer is when people typically move to avoid having to deal with snow and ice. Plus, the weather makes it easier for movers, which means fewer labor costs. As a result, the increased demands ramp up the rates. On the other hand, winter might be the cheapest time, yet it can quickly become a nightmare if you don't take precautions beforehand. Make sure to do your research and discuss road conditions with your movers!
Gas, Toll Fees, and Other Transport Expenses
Road factors are also something to consider when moving. In Manhattan, there are many bridges and tunnels that you'll have to pay tolls for. Parking space is quite hard to find in there that you might as well prepare a budget for parking permits or possible fines. You should also account for gas costs depending on how far your new place is from where you currently live.
Accommodation Costs
If you're moving long-distance, chances are you won't be making the trip in a day. Therefore, you'll need to find a place to stay for the night. You can either book your own hotel in advance or go with one of the many online platforms such as Airbnb that allow you to find accommodations on the fly. Hotels may or may not be expensive, plus you'll have to take food into account. These are factors definitely worth noting in your budget.
Making Your Move to Manhattan Easier
No move is ever easy, but you could always try to make it cheaper and more pleasant. Start by hiring a good Manhattan moving company that can seamlessly facilitate your transition without breaking your budget. More importantly, don't stress too much and embrace the process. It'll be over before you know it!