Living in Manhattan might be exciting, but one thing is for sure: to thrive in the big city, you've got to be able to survive in a small space. Apartments in the Big Apple are notoriously tiny and cramped (not to mention expensive). And even if you don't live someplace where rent prices are through the roof, making a closet-sized apartment livable is still a challenge. These storage tips will help you beat clutter and store more possessions in your small apartment.
1. Pare back your possessions.
It's easier to keep your stuff organized when you have less of it, to begin with. If you have an ongoing clutter problem — like messy bookshelves or an overflowing closet — it could simply be a sign that you have too many possessions in too small a space. You can avoid accumulating too much stuff by donating something old every time you buy something new.
2. Use vertical space by setting up shelves and storage cubes.
There's probably more vertical space available for use in your apartment than you realize. Installing shelves or storage cubes can be a great way to maximize that space and give all your possessions their own designated "home."
3. Find some cute containers to hold your stuff.
It can look a little messy to just shove all your things onto a shelf. For a calmer and more peaceful atmosphere in your apartment, get some baskets or containers to organize your things and keep clutter out of sight. Fabric or wicker baskets are a good choice — they're durable, attractive, and go with most types of decor.
4. Set up storage racks on the backs of your doors.
When you don't have much space, you have to make use of every inch that's available to you, and that includes the backs of doors. For instance, you could install a towel rack on the back of your bathroom door or a shoe organizer on the back of your closet door.
5. Opt for smaller furniture.
Big, clunky pieces of furniture might have a lot of character and charm, but they're not well suited for small apartments. If you're living in a shoebox, try to furnish your place with mostly small, lightweight furniture and shelving. Small pieces are often just as functional as bigger, heavier ones, but they won't hog space unnecessarily or overshadow your living area.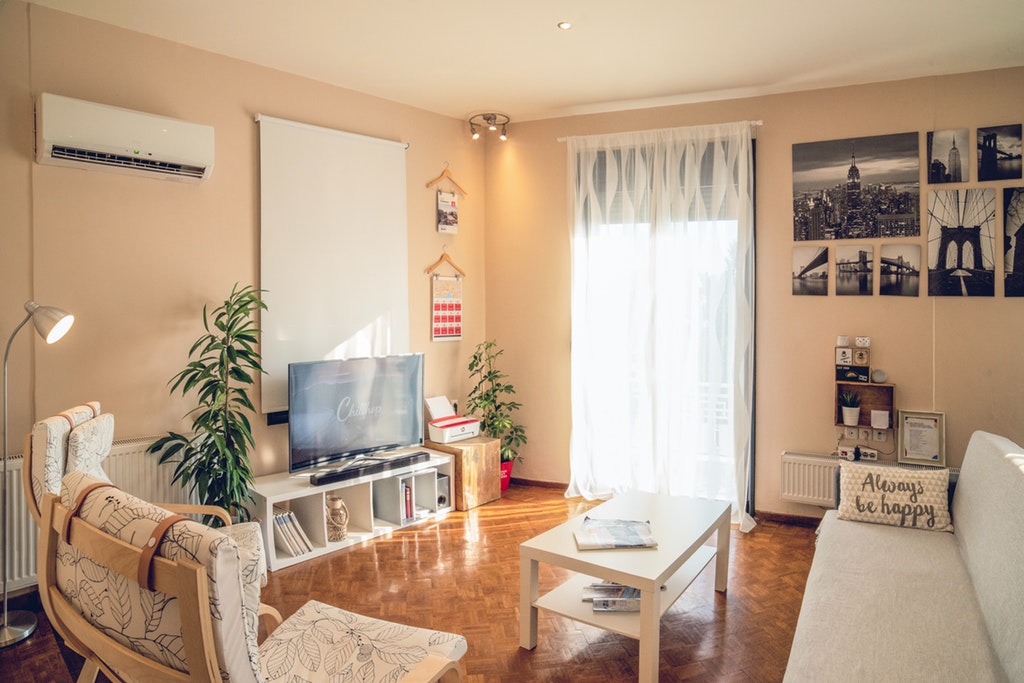 6. Get creative with small spaces.
You can fit a lot of storage into small areas if you're creative. For instance, hanging closet organizers can dramatically increase the amount of storage space in your closet. If you're careful not to waste any space, you'll find it much easier to keep your things organized and neat in your small apartment.
When you live in a small space, like an apartment in Manhattan, organization is everything. Taking a smart and strategic approach to storage will help you keep your apartment feeling calm and homey. Use these tips to make the most of your limited living space, and you might find that you actually enjoy living in a small and efficient apartment.